Ballet Newsletter 10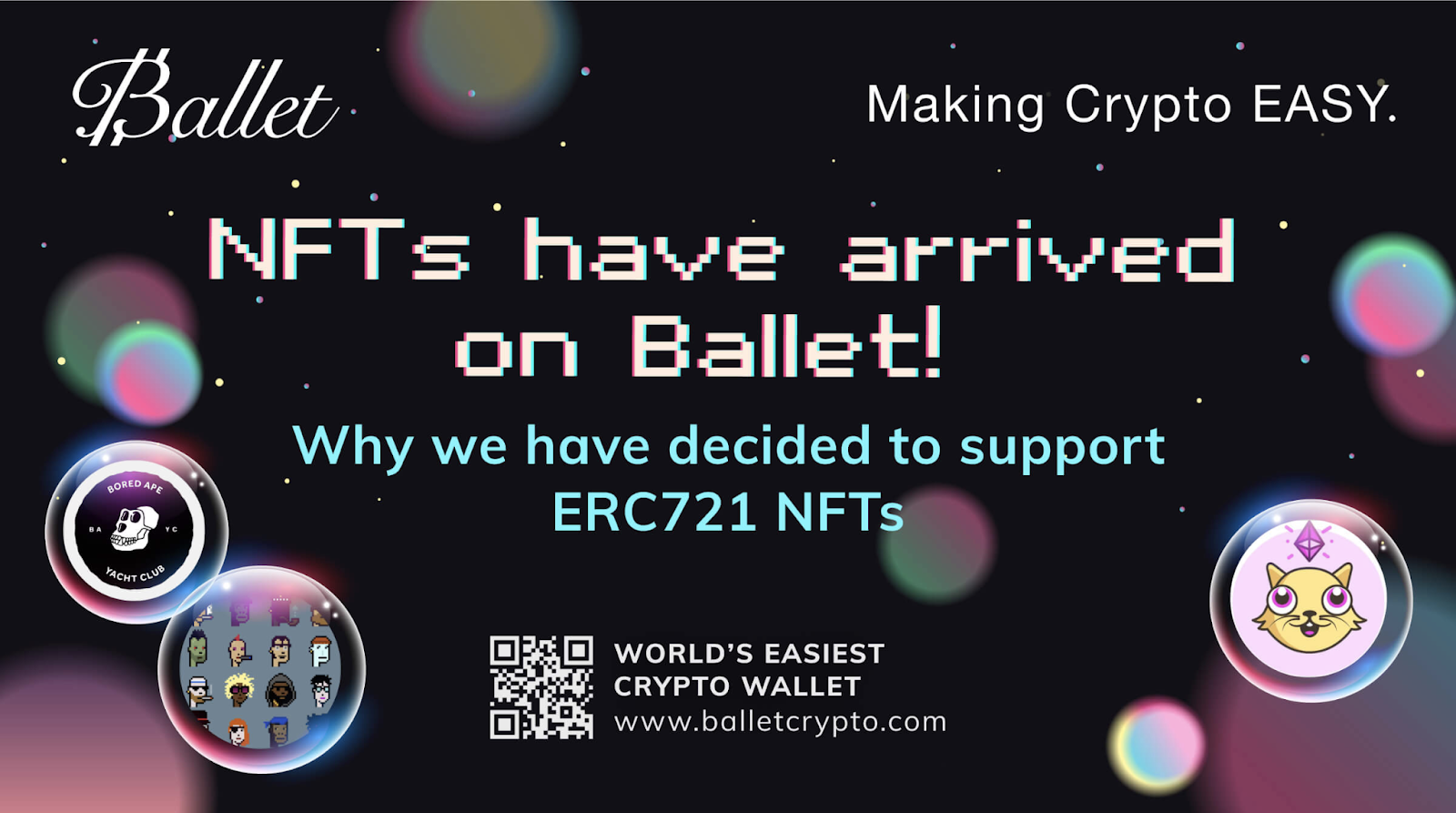 NFT support has finally arrived on Ballet wallets!
In short, an NFT stands for Non-Fungible Token. The most popular NFT implementation standard is Ethereum's NFT standard token, the ERC721 standard. This means that every ERC-721 token is unique and different in identity due to its cryptographic link with a unique contract address on the Ethereum blockchain. In a digital world where copying/pasting is inevitable in one's digital work, a NFT allows a creator to give some stamp of ownership to it on an immutable blockchain network.
Think of NFTs having the same advantages as normal cryptocurrencies (portability, permanent, liquidity, transparency) but with an added feature of having a unique "metatag'' on it, being the unique digital image/text tethered to its private keys.
CryptoKitties have been credited with becoming the first popular NFT project which actually caused the first major network congestion issue on the Ethereum blockchain. This past year the NFT craze cryptopunks also exploded allowing one to animate themselves as a low pixelated figure with a slim neck to go along with it.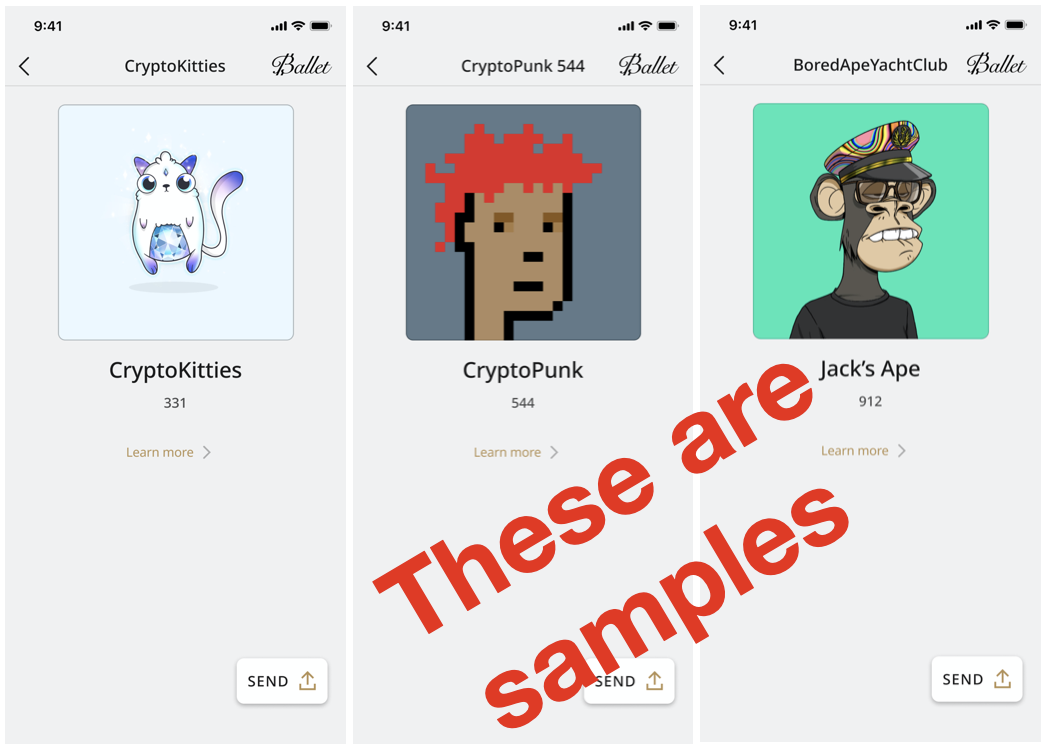 At the moment we are only supporting the NFTs of CryptoPunks and CryptoKitties, which both were early ERC721 beta projects in the NFT space on Ethereum, as well as BoredApeYachtClub, but we do have more development plans to support other NFTs in the near future.
For those who do already have it, go ahead and share your CryptoPunk avatar of yours showing your true cryptopunk personality and show it off to your buddies on the Ballet Crypto app!
As we see the NFT landscape continue to evolve, we will also evolve our Ballet Crypto app to support more popular NFTs going forwards. Feel free to let us know which other NFTs you would like to see supported on the Ballet Crypto app!
Happy HODLing
A newsletter from Ballet