Ballet Newsletter 13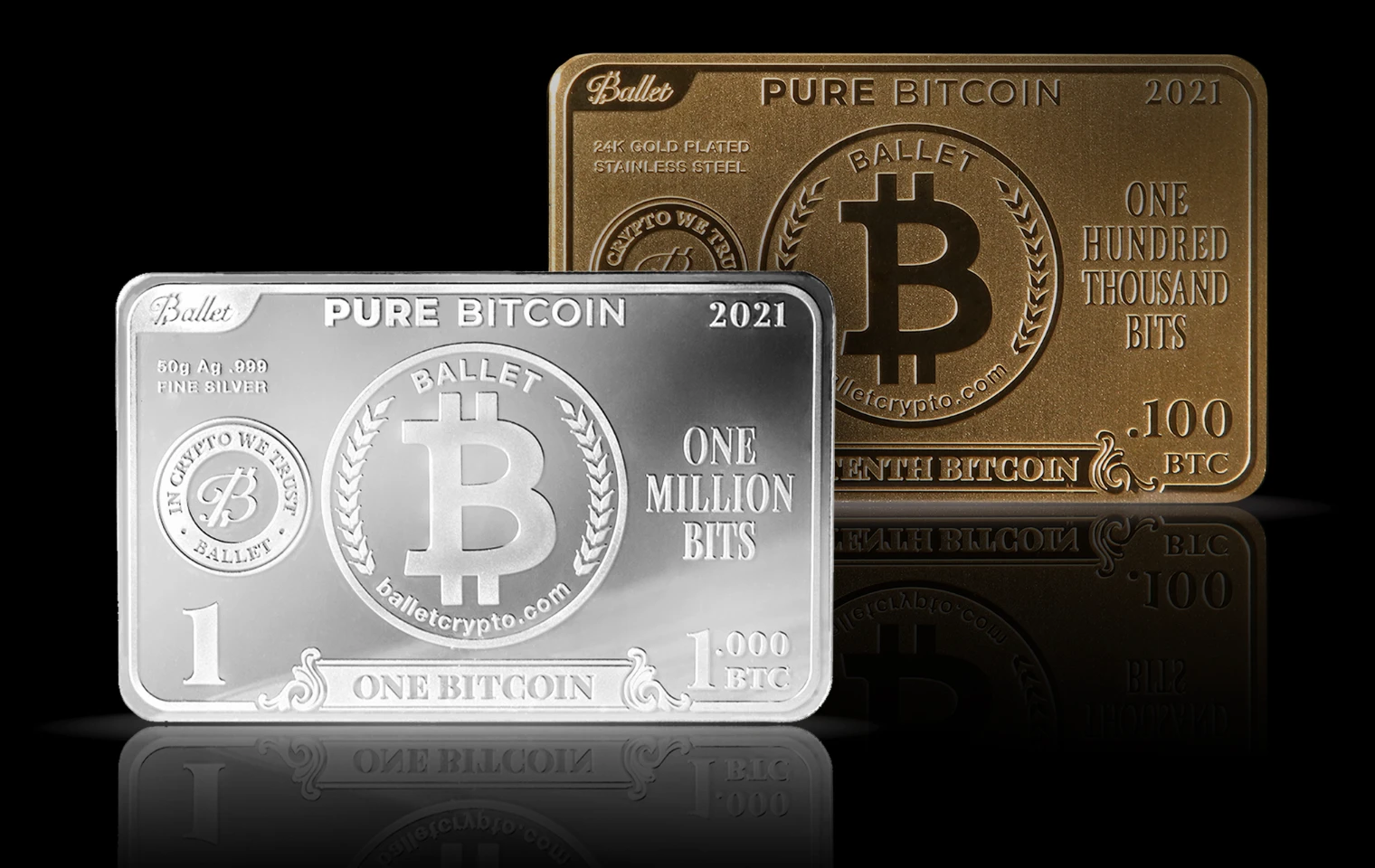 Today we are proud to introduce the newest addition to Ballet's lineup of physical cold storage solutions - the PURE Series. The first product in the PURE Series is PURE Bitcoin. PURE Bitcoin transmutes indestructible digital value into pure physical form. Solidly constructed of sleek, reflective metal, PURE Bitcoin is an injection of classical aesthetics into an industry rife with cheap plastic molds and two-bit screens.
Each PURE Bitcoin has a specific denomination embossed on the front side of the metal card. One can load a PURE Bitcoin with the designated amount of BTC and tangibly hold a slice of the Bitcoin Network. Please note that the PURE Series does not come loaded with bitcoin. However one can load a PURE Bitcoin with BTC while it is still in its box without compromising its security. This makes for the ideal gift for the generous amongst you; the receiver will be able to identify with ease how much value is present on each PURE piece.
Two ways to purchase it:
1. PURE Bitcoin Signature Set (LIMITED TO 500 SETS) - $499
The PURE Bitcoin Signature Set includes one silver PURE Bitcoin (1.0 BTC) and one gold-plated PURE Bitcoin (0.1 BTC), along with a beautiful wooden display box to showcase them.
Buy the PURE Bitcoin Signature Set here!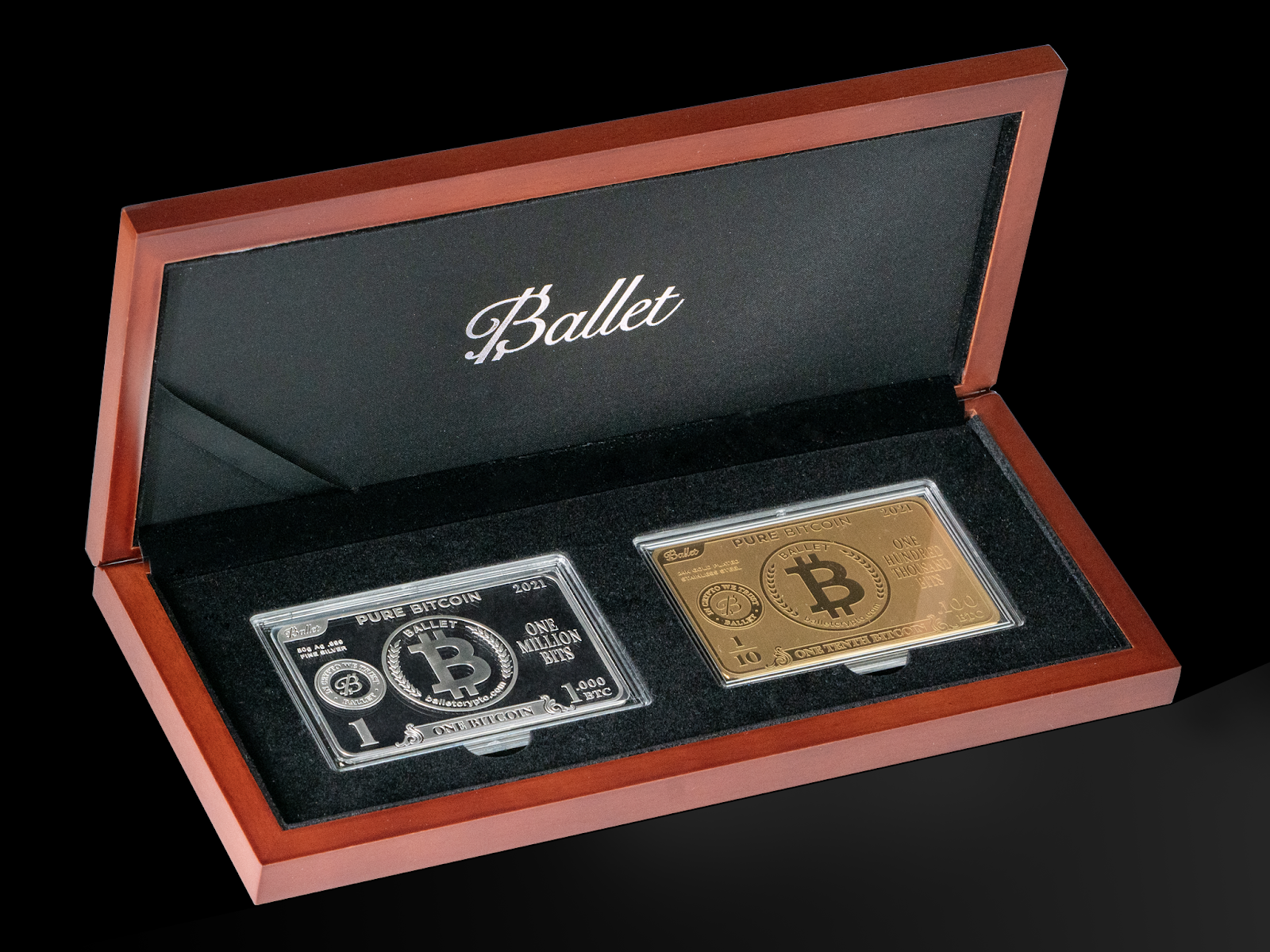 2. A standalone PURE Bitcoin 0.1 BTC (24K gold-plated stainless steel) - $99
The PURE Bitcoin (0.1 BTC) wallet is a standalone single wallet showcasing a beautiful 24k gold-plated stainless steel wallet in an acrylic case.
Buy the standalone PURE Bitcoin 0.1 BTC here!

Due to the exclusivity of the PURE Series, being able to purchase them through our Shopify website would require you to enter in an invitation code. You can't just directly purchase them off of our store. Much like a real-life country or yacht club, you have to be invited to join by an existing member who has an invitation code. Your ability to find these invitation codes will be up to you. Refer to our blog announcement here for more information on those invitation codes!
We hope you enjoy our newest addition to the Ballet family; we believe you will find it as appealing for its timeless form as its easy to use functionalities.
-Ballet Team