Ballet Newsletter 15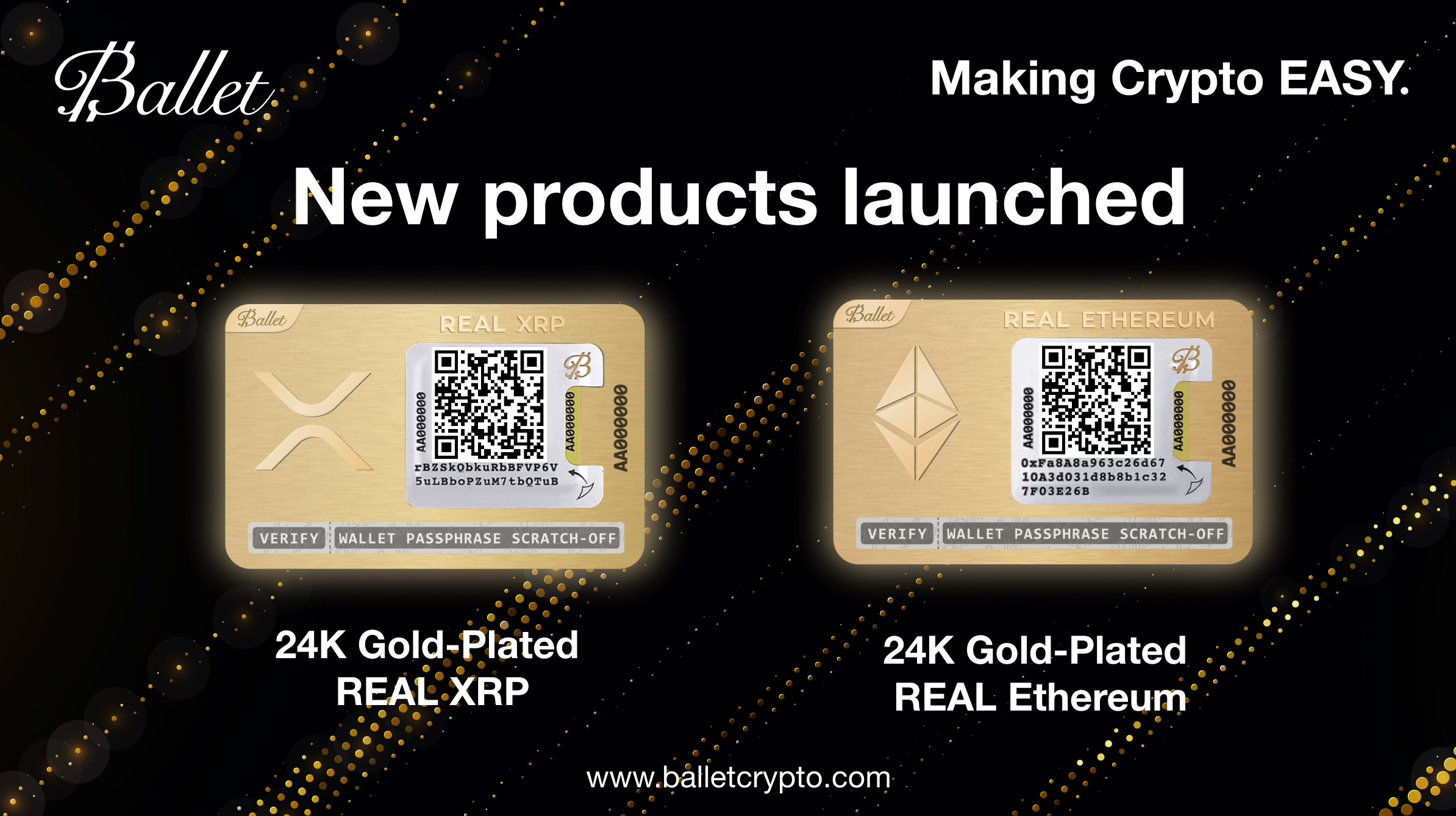 Although Bitcoin is crowned as digital gold, and rightfully so it should be, who says it should only stop there? From yesterday, we are now offering 24k gold-plated Ballet wallets for not only Bitcoin, but also for our REAL Ethereum and REAL XRP products. Whether you believe Ethereum and/or XRP is also as illustrious as gold is up to you, we'll let you decide on that.
Then again, were there really any limitations on having the Midas Touch?
Navigate to our page here to purchase a 24k gold-plated REAL Ethereum and/or REAL XRP Ballet wallet!
Also…!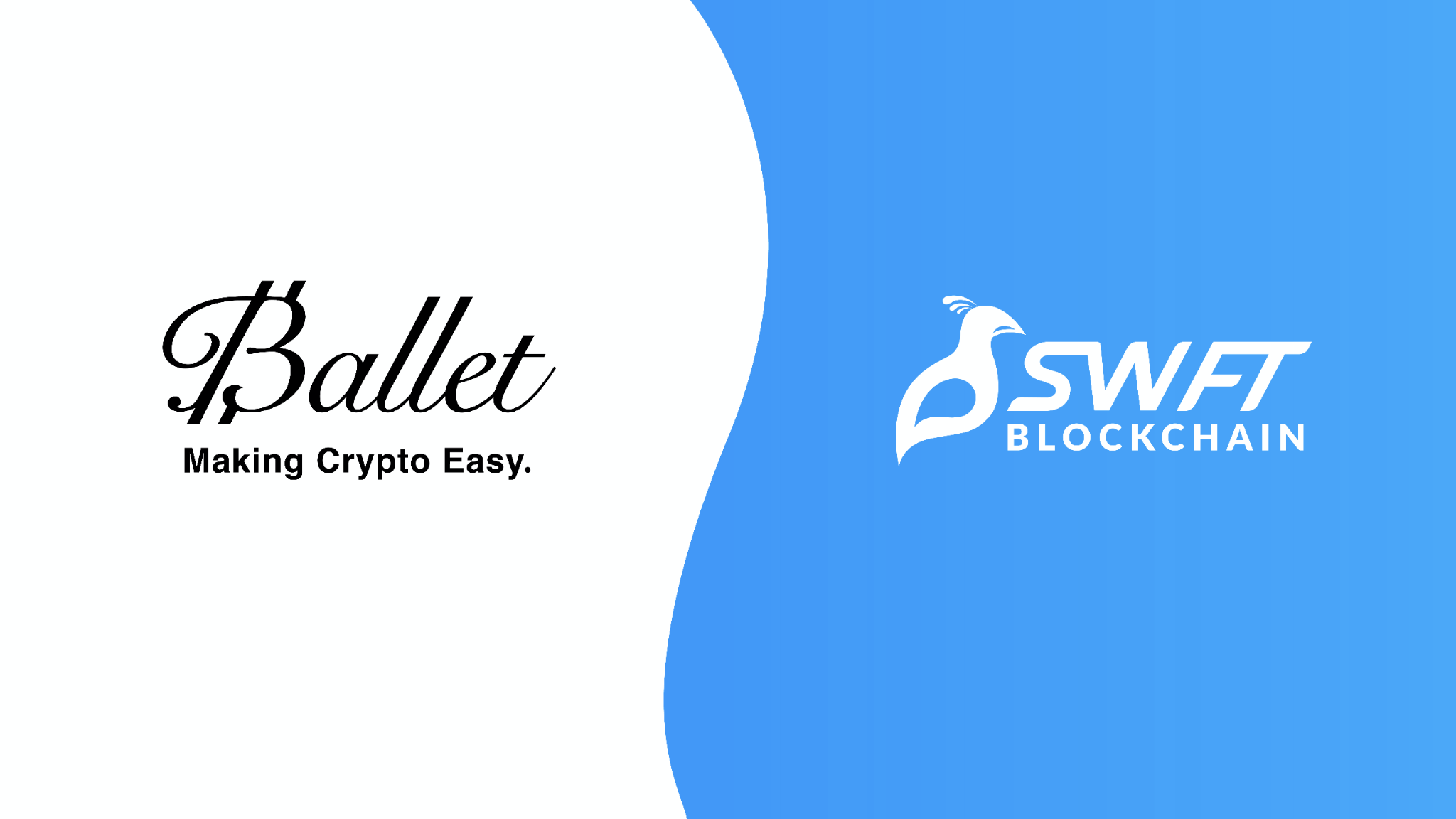 Today we are officially announcing a new partnership with another exchange service provider, SWFT. At the moment, the Ballet Crypto App's exchange functionality leverages the services of ChangeNOW and Changelly. By onboarding the exchange services of SWFT, we feel that our users can have more variety and options when exchanging their crypto.
At Ballet, we believe in self-custody of one's one crypto rather than leaving them on an exchange (You can read more about that here). The myriad examples of exchange hacks and loss of funds from these scenarios can be devastating for many, and unfortunately gives a bad image to the whole industry. But the educational efforts on our part in evangelizing why holding your own private keys is more safe is an ongoing effort that we continue to move forward with.
This is why we have integrated the exchange functionality within the Ballet Crypto App. This allows users to exchange or swap crypto safely without ever having to leave the app. And without ever having to give up custody of your crypto. Now by partnering up with SWFT, along with ChangeNOW and Changelly, exchanging crypto in a decentralized manner has never been easier nor safer than ever before!
The next time you use the Exchange function in the app, you'll have the option to use SWFT's exchange services.

A newsletter from Ballet