Ballet Newsletter 16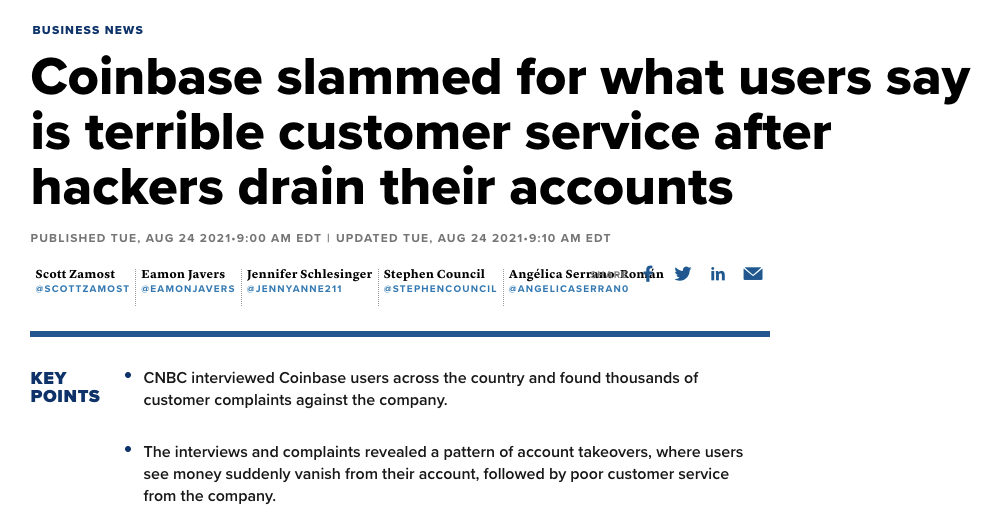 We'll remind you again: Not your keys, Not your crypto
Just over a month ago Ballet placed out a blog titled "Self-Custody is more important than ever" with an emphasis of how the redundant reminder of "not your keys, not your crypto" is not futile, but rather necessary.


A few days ago a report by CNBC, which can be found here and shown in the above image, highlighted an issue that actually happens more often than you hear about. This issue is the issue of users' accounts on exchanges getting hacked into and drained of their precious crypto. To reiterate it again, if you leave your crypto on an exchange, you are not only giving up access to your crypto's private keys, but also increasing your chances of having your crypto getting stolen.

Leaving your crypto off an exchange and onto a self-custody hot wallet could be a better option than leaving it on an exchange, but for the most secure option, you are better off keeping it cold in an offline solution. This is the solution the Ballet wallets provide: a true offline, cold storage solution, that is made of robust stainless steel. Your private keys, in your own hands, disconnected from the threats of online hackers, and secured by the cryptographic standard of BIP38.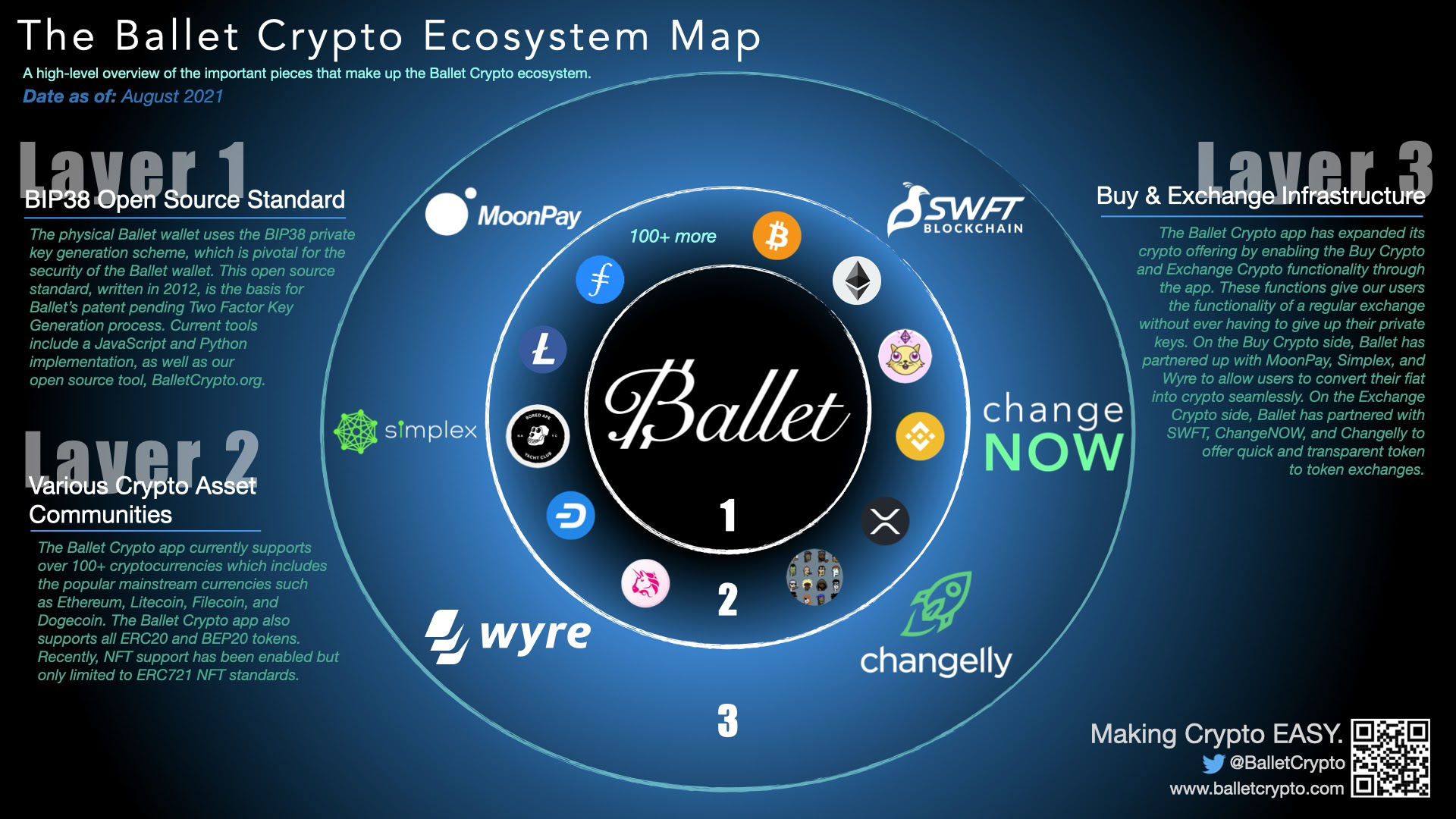 The Ballet Crypto Ecosystem
As exchange hacks continue to rise, the Ballet Crypto ecosystem continues to thrive as people shift their crypto holdings into a more secure option. Read more on our ecosystem here.
As we approach the 2 year launch anniversary of the Ballet company and the Ballet physical wallets, our ecosystem has undoubtedly grown as our community has grown in parallel. This burgeoning activity has helped us grow our ecosystem, but most importantly, it has helped us make our one-of-a-kind cold storage experience even better.
Although the term "cold storage" refers to storing cryptocurrency private keys offline, the Ballet mobile app provides the ability to interact with your physical Ballet wallet while the private keys remain in your control completely offline.The Ballet Crypto app has many of the same online functions as standard hot wallets, but you don't need to store your Ballet wallet private keys on your device.The user experience marries the advantages of offline self-custody with the rich functionality of a custodial cryptocurrency exchange.
A newsletter from Ballet