Ballet Newsletter 008
We see it happen time after time in the crypto markets. When one word of misinformation gets capitulated into fear, prices historically tend to take a dip based on the short term FUD. In the most recent dip, mainly caused by Elon Musk's remarks on the negative environmental impact of bitcoin mining, the price of bitcoin dropped by more than 30% raising those naive fears that bitcoin is being attacked.
History tells us that bitcoin has always been able to bounce back from short term FUD because what matters is not in the short term speculation of bitcoin's price, but rather the financial ultimatum the Bitcoin Network is achieving.
As the annual Bitcoin Pizza Day celebration dawns upon us, it's always natural for us to imagine how much those 10,000 bitcoins spent on pizza would be worth now if Laszlo just simply held onto it. In order for one to hold onto it, one must always look past the day to day gyrations in bitcoin's price. Nevertheless, Laszlo purchase of pizza with bitcoin was a grand milestone for bitcoin's first real life transaction. Purchase a Ballet wallet from now until May 25th to grab a "slice" of that monumental pizza transaction by receiving a free Bitcoin Pizza Day keychain!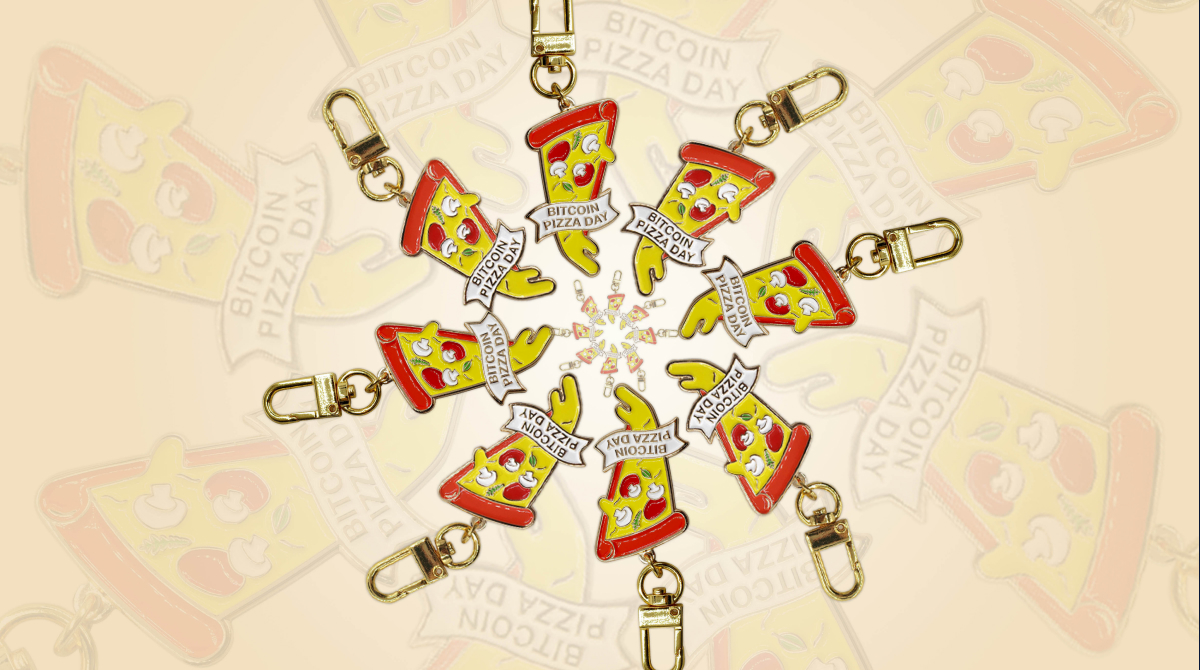 And if dogs or shibas aren't your thing in this crypto market, you could always get your cat crypto'd as an NFT, where it could always be in your possession on your Ballet wallet. Since May 14th, the Ballet wallet now supports ERC-20 NFTs which can display all of your fantastic cats and artwork in the palm of your hand. Check out Ballet's head developer, Nick's, favorite NFT below!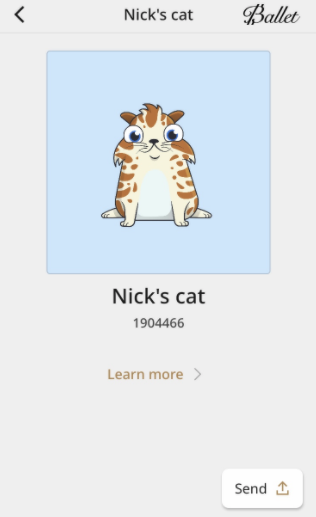 Happy HODLing
A newsletter from Ballet