Ballet Weekly Newsletter 001
In line with our mission of educating people about bitcoin through the world's easiest cryptocurrency wallet, we felt it was also imperative to keep our community up to date on the important things that are happening in the bitcoin world with a weekly newsletter. In similar fashion of how easy it is to visualize your crypto in the Ballet Crypto app, we hope the same can transpire from reading these newsletters offering you a useful perspective on more of what's going on in this rapidly-developing industry...
And there's a lot going on…
Although bitcoin's price movements have been relatively stagnant for the past few weeks, gyrating around the $50k level since mid-February, hopes of more momentum for this bull market seem inevitable. In a recent interview with CoinTelegraph, Ballet founder and CEO Bobby Lee, has indicated that he thinks "...it'll go up at least another 4-5 times, so it'll hit $200,000-$250,000 this year".
The wildly popular Stock-to-Flow ratio has the price right around where it should be, but a more telling indicator is looking at the number of new addresses on the Bitcoin blockchain. This is a way to measure how much activity is happening on the network, and that is a proxy indicator for demand (addresses are referring to the same public address printed on the front sticker of a Ballet Wallet card). Currently, the number of unique addresses that appeared for the first time in a transaction is hovering between 400k and 500k per day, which is nowhere near what we saw in the late 2017 bull run where nearly 800k unique addresses per day were recorded. Imagine where the price will be when we are seeing a million new addresses per day. As the colloquial expression goes, "we are still early".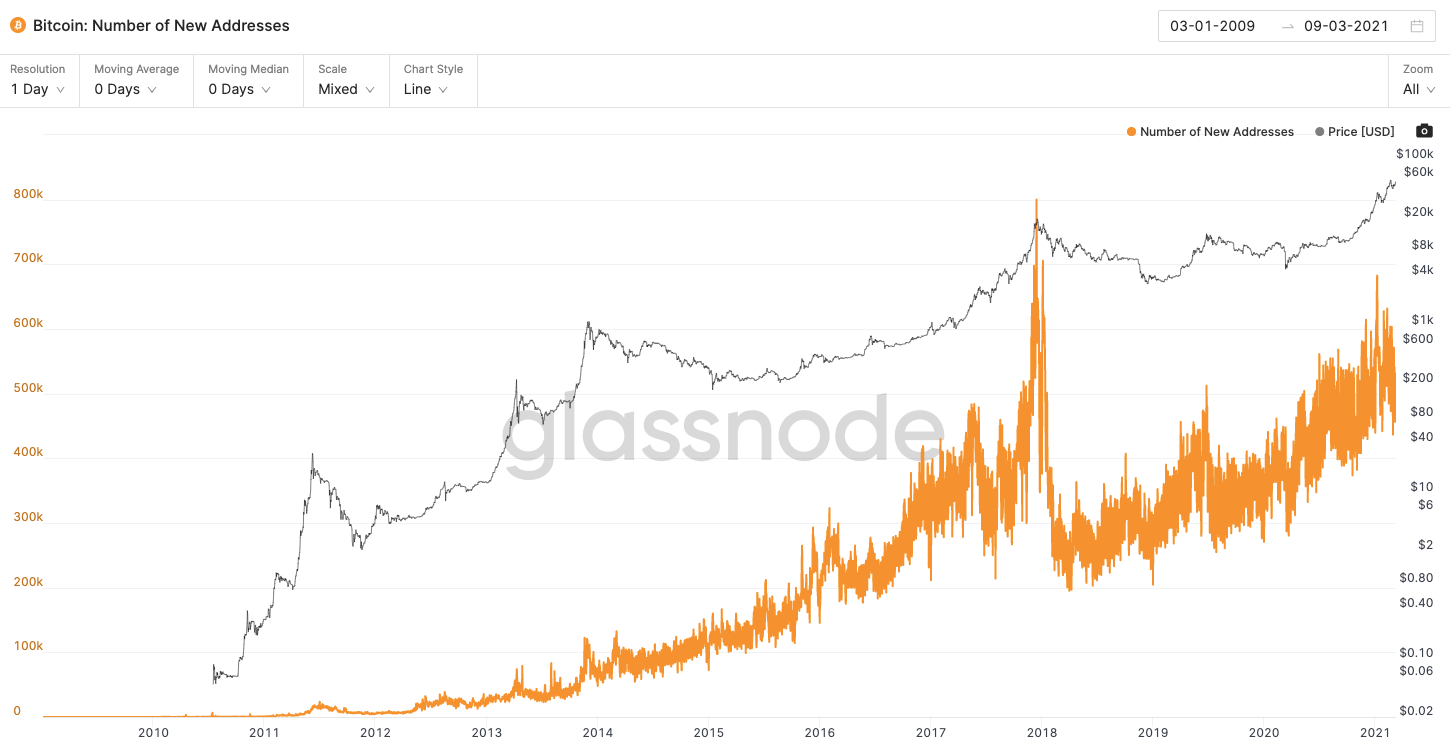 If the on-chain data is portraying the narratives of "early", the same can be said for adoption in the financial markets as a host of entities have just started to launch bitcoin ETFs that will make bitcoin accessible for millions of new retail investors. A bitcoin ETF in the United States is still in the works, but elsewhere, such as in Canada, that dream has become a reality with 3 already being approved in the last 2 months.
But why just have ONLY exposure to bitcoin through an ETF when you can literally have full control over real bitcoins in your own Ballet wallet! ;)
Happy HODLing
A newsletter from Ballet