Ballet Newsletter 003
As time progresses, the more and more we see Tesla and Bitcoin becoming intertwined. Last week, Elon Musk made another bullish announcement to the bitcoin world by now allowing people to purchase a Tesla with bitcoin. This comes on the back of February's announcement that Tesla has bought about $1.5 billion worth of bitcoins. An inevitable "match made in heaven" as one could say considering that Elon Musk has recently been quite exuberant on Twitter regarding the prospects of bitcoin, crypto, and especially on dogecoin, which is supported on Ballet wallets.
In fact, for those who have been following Ballet closely, this is actually not the first time to see some association between Tesla and Bitcoin…
Just last summer Bobby Lee predicted that the price of bitcoin would soon exceed $39,900, the base model price of a Tesla CyberTruck. He then promised to give away a free Tesla CyberTruck if the price of bitcoin reached $39,900 (Tesla CyberTruck price parity) in the year of 2021. Lo and behold, that price level was attained in January of this year making that promise of a Tesla CyberTruck giveaway a reality. Of course, now we hope Elon Musk can keep his original plan to deliver the CyberTrucks by the end of this year. But more info on this giveaway can be found here.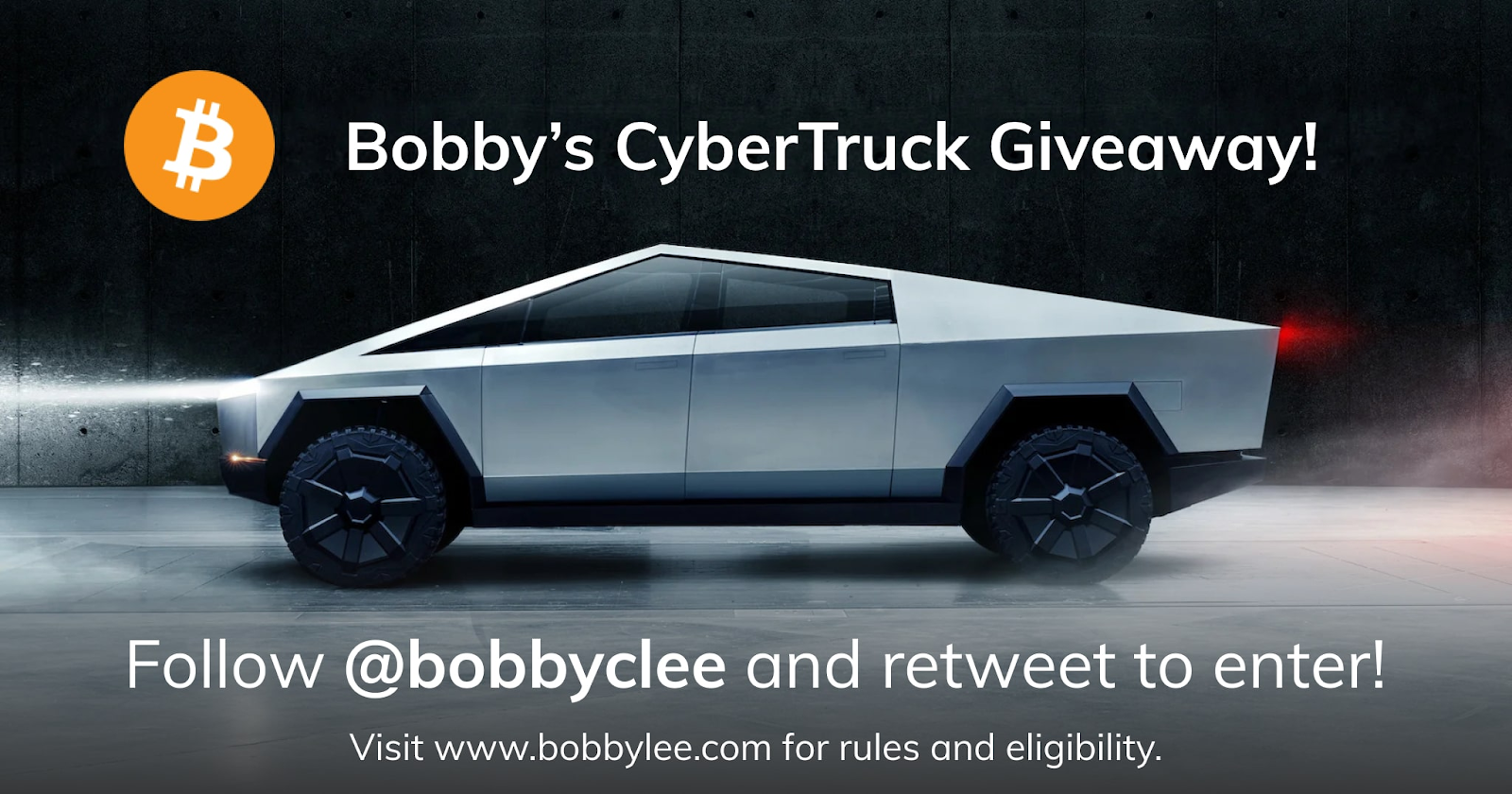 As solid as a price prediction Bobby made in tandem with his CyberTruck giveaway, Bobby's recent interview with CNBC's Squawk Box has him foreseeing bitcoin's price to hit $100k by this summer and potentially over $200k or $300k by the end of this year. This is not too far fetched considering that we are only about 3x from the all time high of late 2017. That year we saw prices nearly 20x; implying that we are still early in this bull market.
The question of "how high will it go" should not be taken lightly in this market neither should the global revolution bitcoin has brought forth. Bitcoin's past and present speaks volumes to the future it will bring. For those who are new to the industry and have purchased Ballet wallets as the first step to your bitcoin journey, we salute you. To take it a bit further and dive deeper down the rabbit hole, look out for Bobby Lee's highly anticipated book named The Promise of Bitcoin where he makes a compelling argument for how this digital currency will transform the global economy, and how an investment in bitcoin can work for you.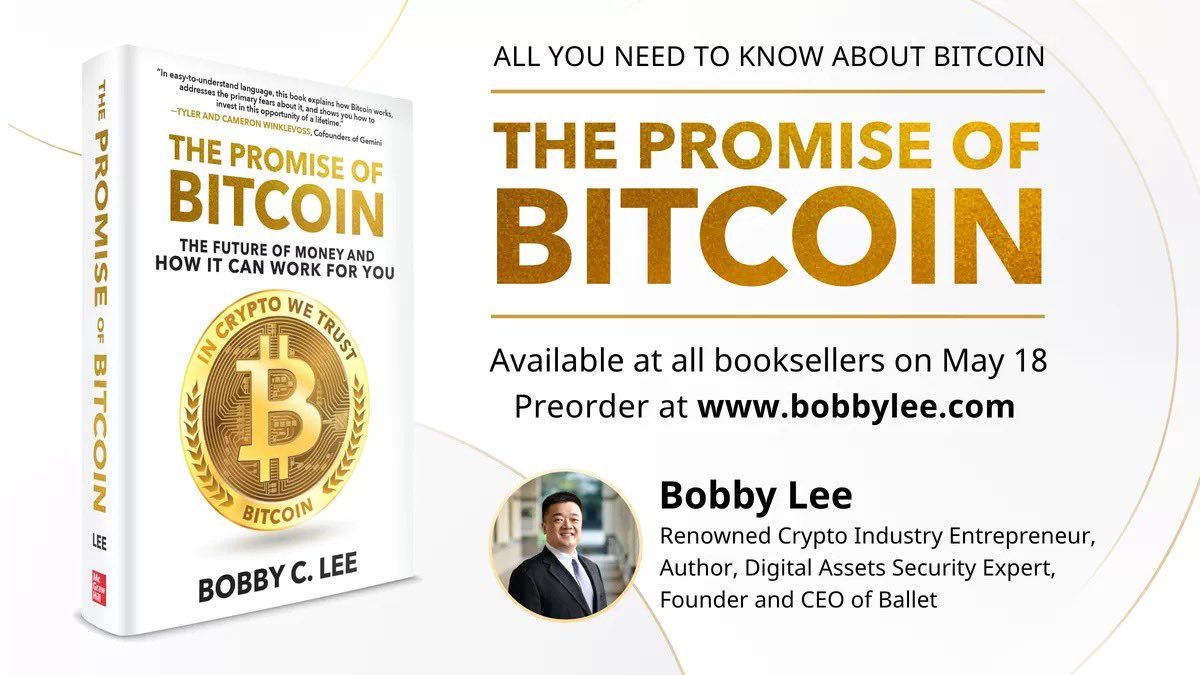 Bobby Lee's book, The Promise of Bitcoin, will be officially released on May 18th, and you can preorder the special bundle deals here.
Happy HODLing
A newsletter from Ballet