Ballet Newsletter 005
Being able to publicly list on the public stock exchanges as a crypto-focused company is not at all easy. But despite the challenges and scrutiny that comes along, it's well worth the recognition and merit. Just a few years ago we would've all thought it would be impossible for any crypto company to IPO for many regulatory reasons.
But here we are in 2021, on the wave of the third major crypto bull market, seeing one of the world's largest crypto exchanges going public with other traditional public companies already announcing their commitment to bitcoin in a slew of different ways. It is without a doubt that it is all a concomitant of crypto mass adoption. Something we can also advocate for.
As Coinbase (and other centralized exchanges that custody your crypto) continue their growing appeal to newcomers, it is with warning that we stress the importance of self-custody. The colloquial 'not your keys, not your bitcoin' still holds true as the trepidation of a large-scale failure of a centralized exchange is still possible. Shown below is the trend of bitcoin balances on Coinbase decreasing over the past year which emphasizes investor's awareness of not leaving crypto on custodial platforms and exchanges.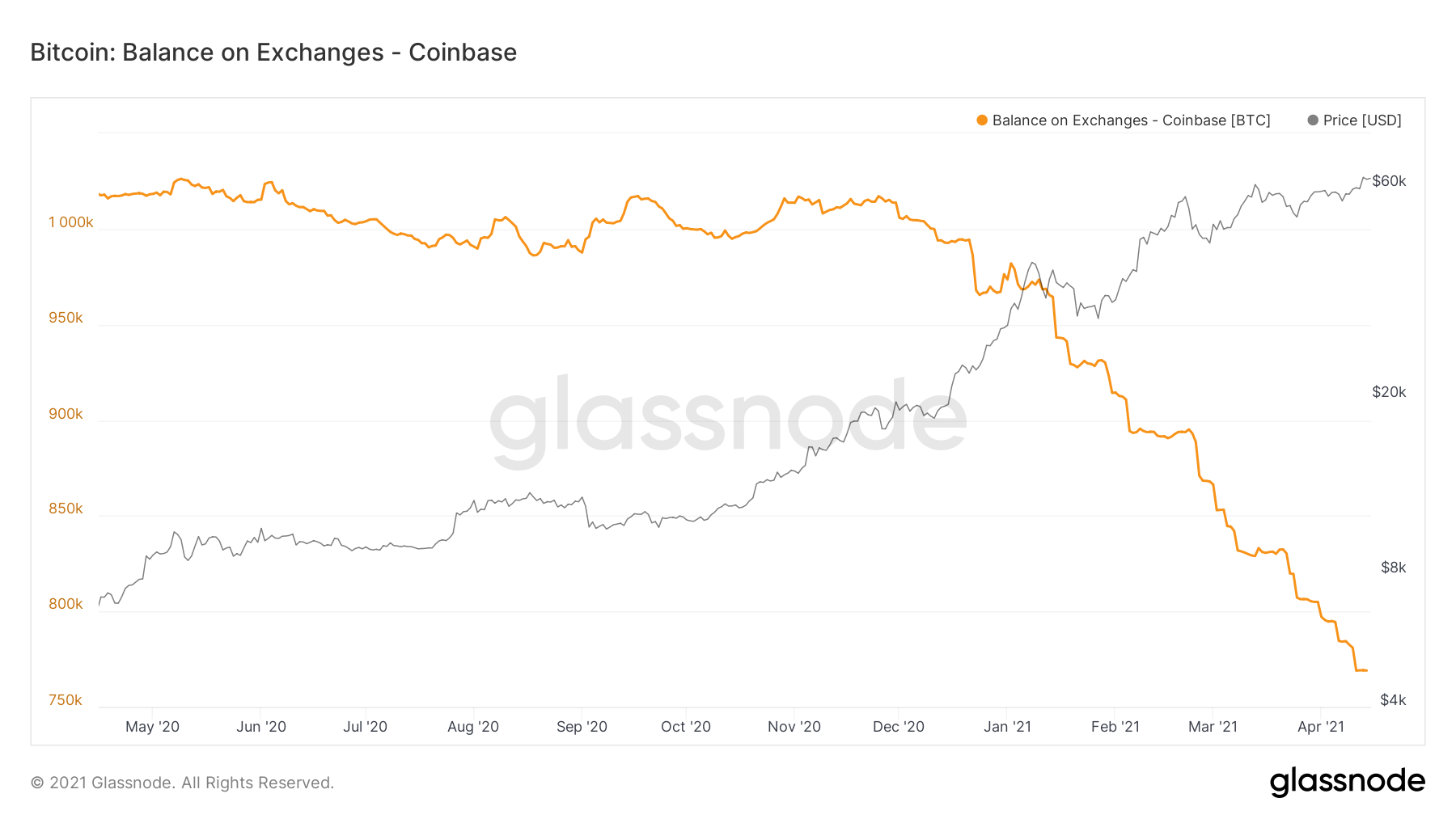 Ballet wallets are also geared towards attracting newcomers to the space, but through different means by providing a one-of-a-kind physical cold wallet that is easy, safe, and giftable. Being two years in and having over $200 million in crypto assets stored in Ballet wallets, our mission is still simply: making crypto easy.
Sure, Coinbase could be an option for purchasing crypto with fiat currency, but one could also purchase crypto with fiat through our Ballet Crypto app while simultaneously having full custody and control of their own crypto.
We all know the importance of great first impressions. So join us in educating newcomers the proper way to take custody of their own bitcoins rather than depositing them on custodial exchanges. And the best way to do this is by gifting them our most popular wallet: the REAL Series wallets.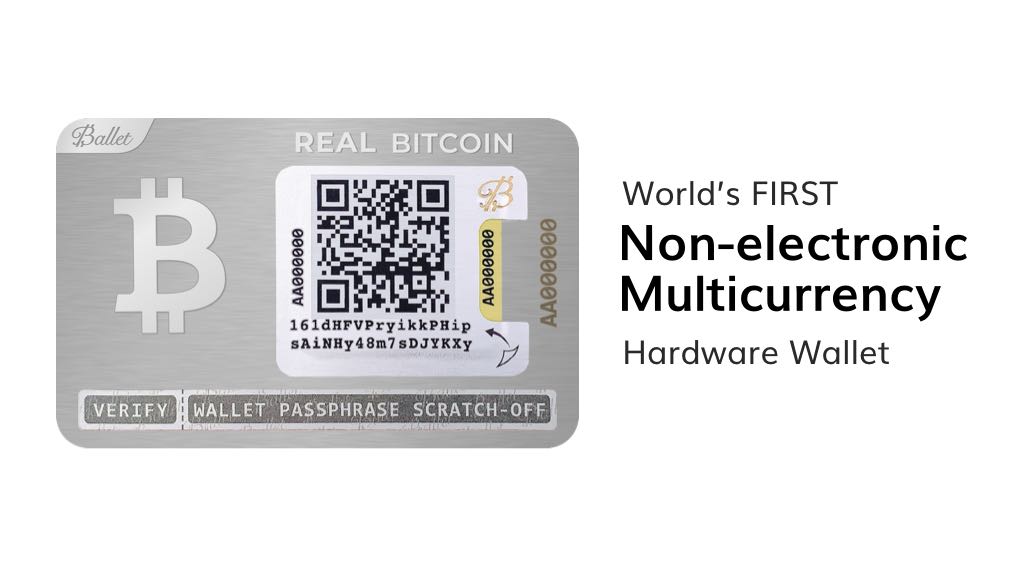 Click here for more!
Happy HODLing

A newsletter from Ballet