PLEASE NOTE:
A REAL Series Cryptocurrency Wallet loaded with cryptocurrency is required in order to use this function.

To utilize this function, please ensure that you have enabled "Expert Mode" on your Ballet app.

This function currently only supports the following cryptocurrencies: BTC, BCH, BCHA, BSV, BTG, BCD, LTC, Doge, DASH, QTUM, RVN, ZEC, DGB, QTC.
1. Tap "SEND" and choose the cryptocurrency you wish to send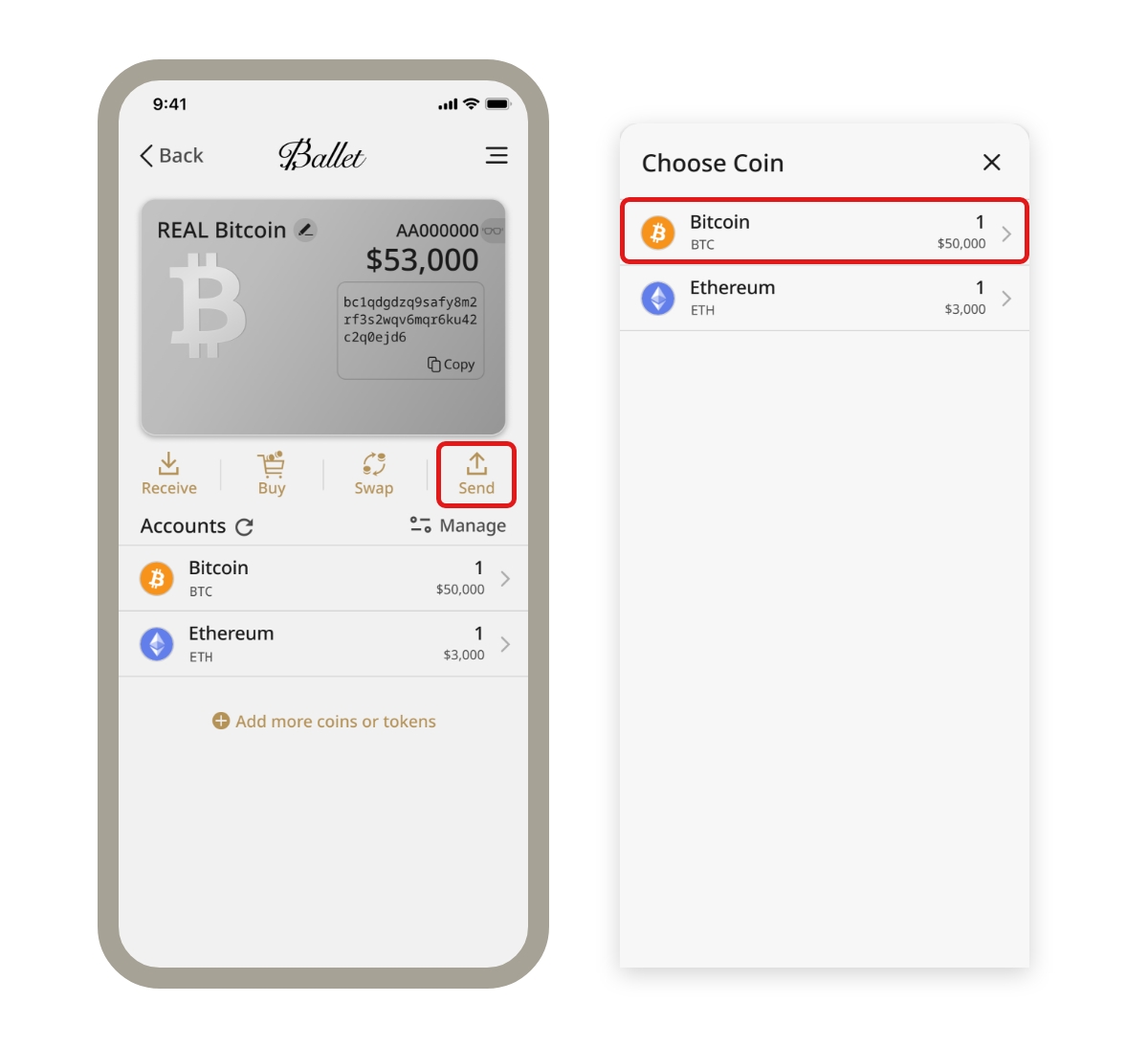 2. Tap "SCAN" and choose "Multiple Addresses"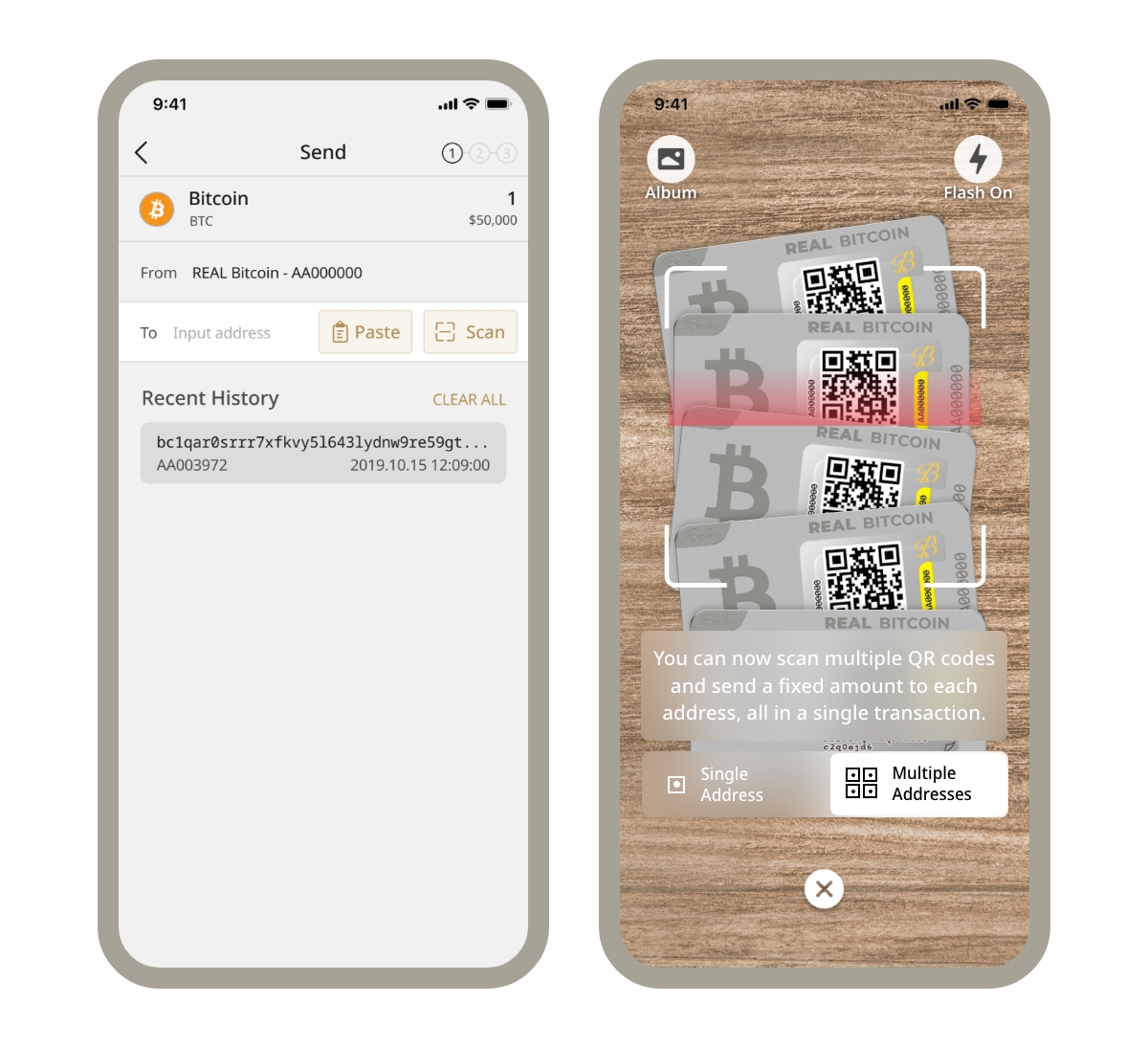 3. Scan the "QR Code" on the Ballet physical products (for REAL Series Cryptocurrency Wallet, PURE Series Physical Bitcoin, PURE Series (Low Denomination), Crypto Business Card)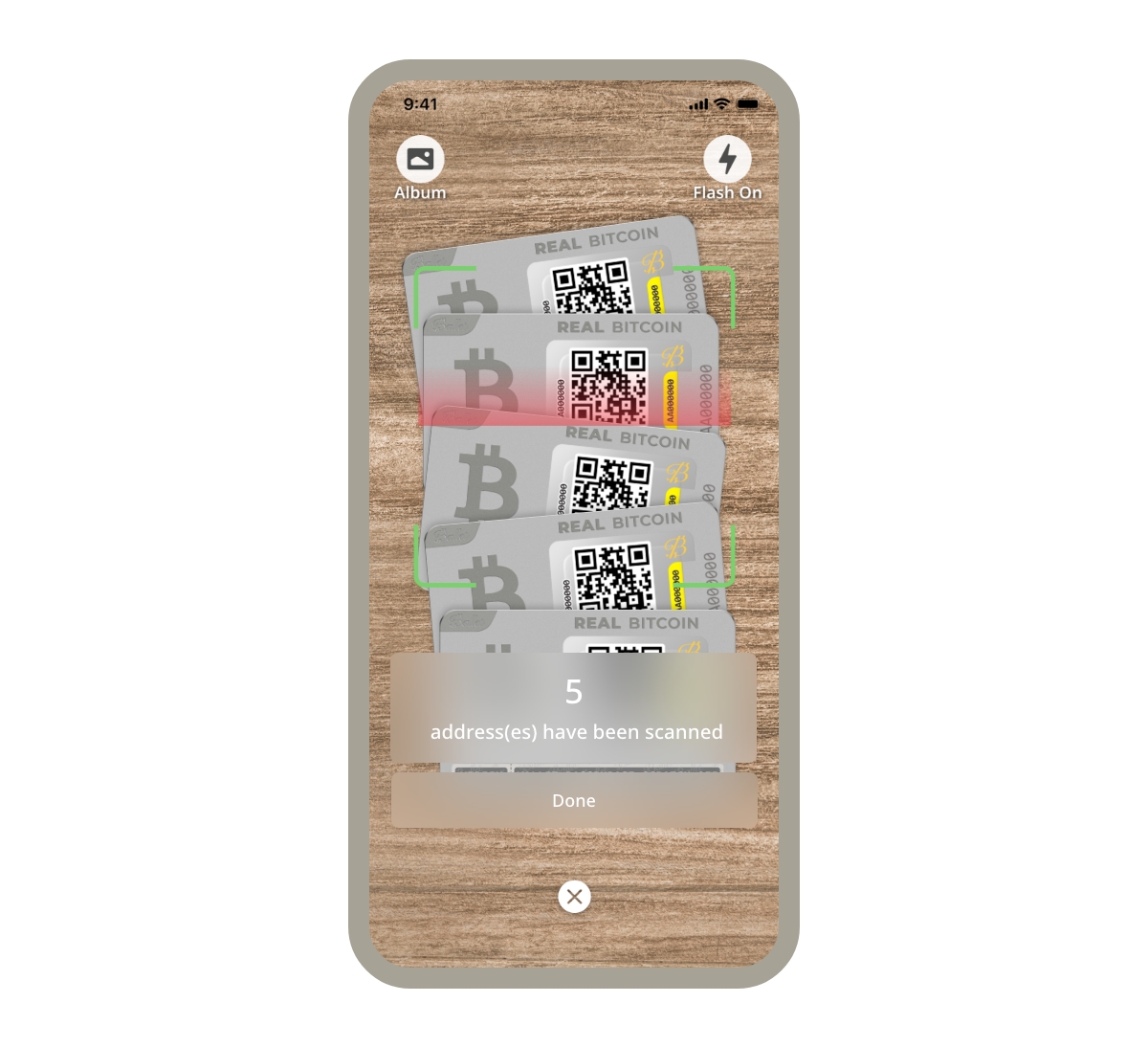 4. Enter the transfer amount you want to send to each product
5. Reveal the wallet passphrase and enter it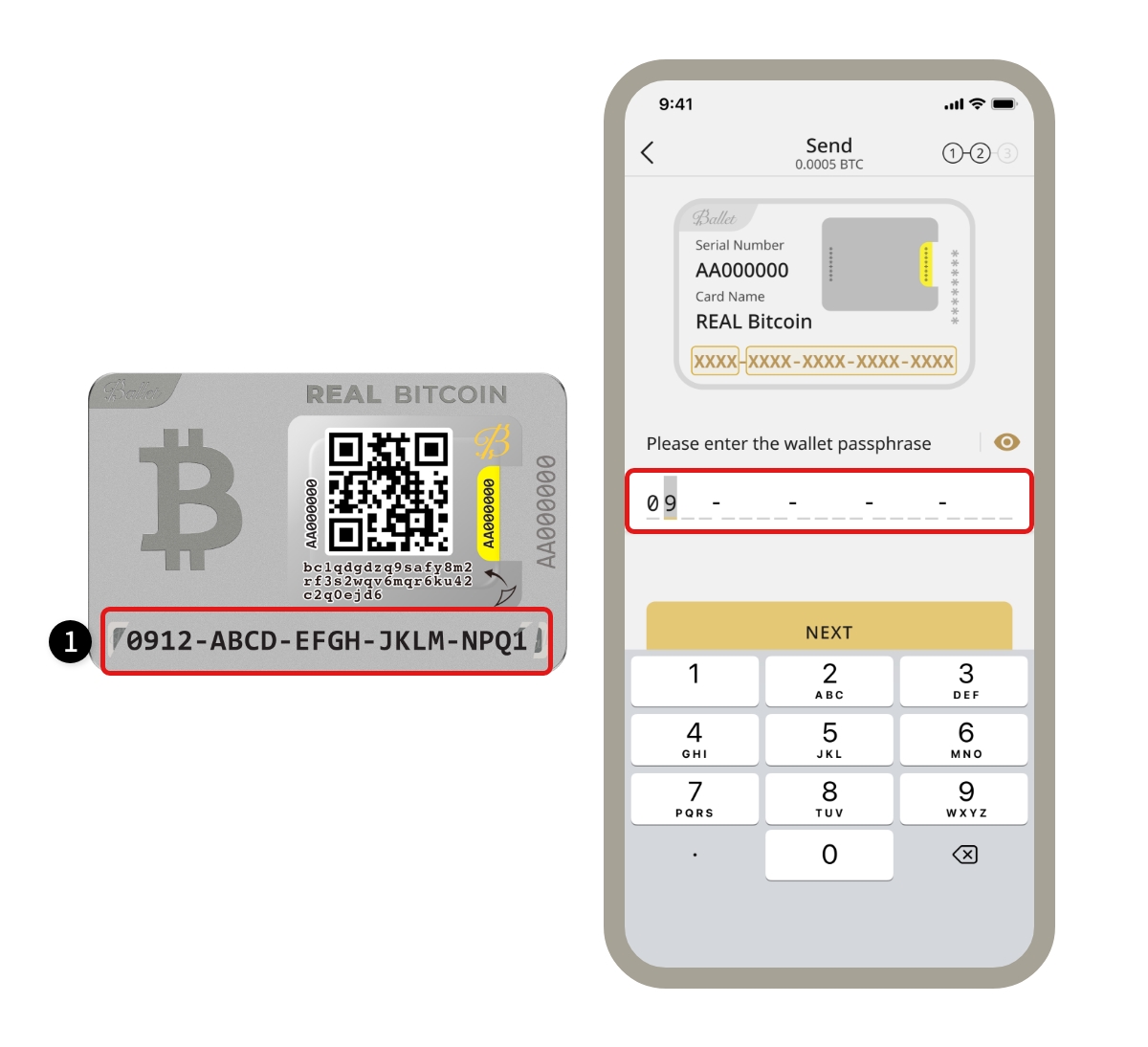 ① Wallet passphrase
6. Peel off the top QR code sticker with your public address and scan the encrypted private key (shown on a yellow background)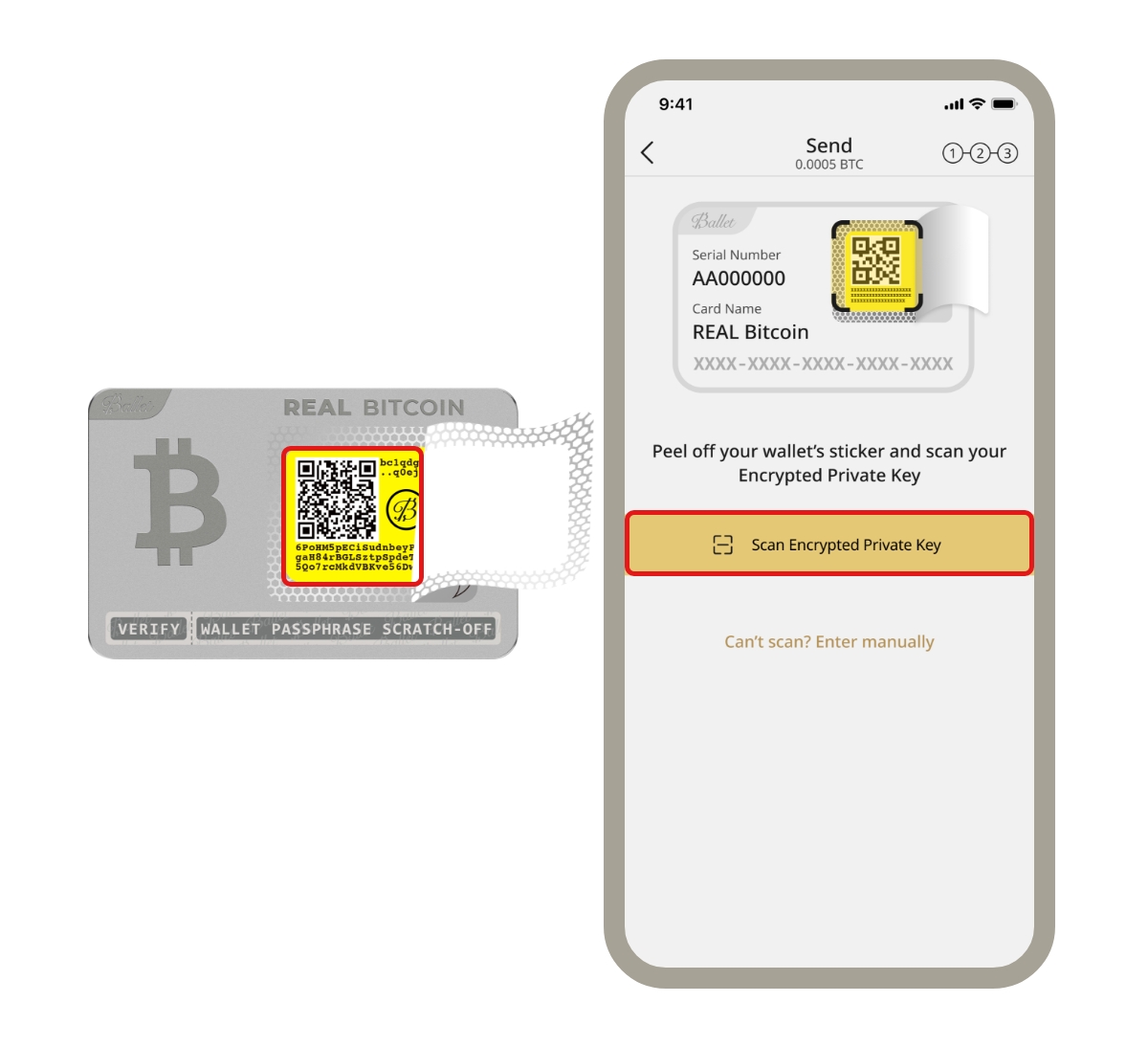 7. Confirm the transaction details then tap "SEND NOW"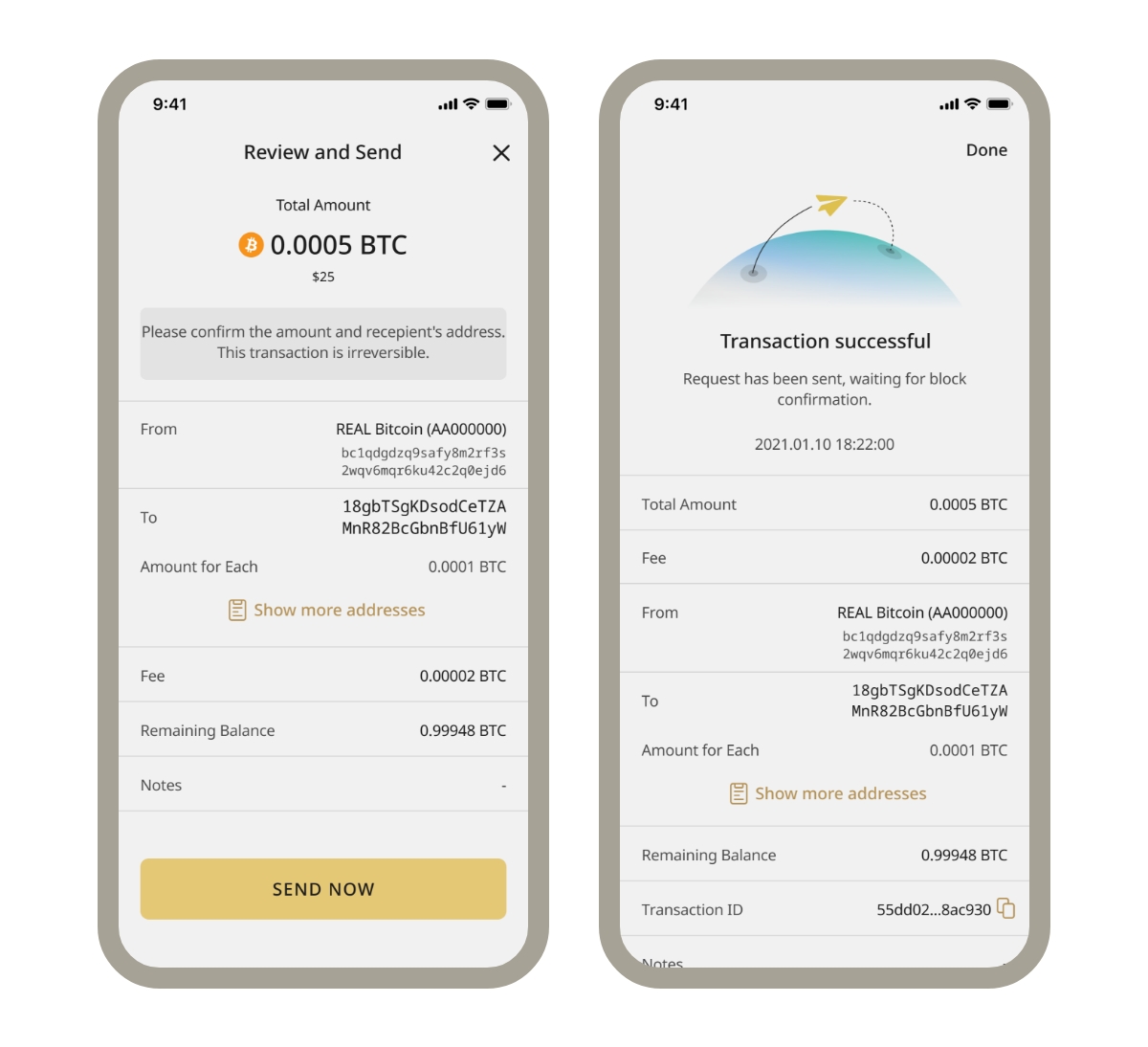 8. The transaction is completed successfully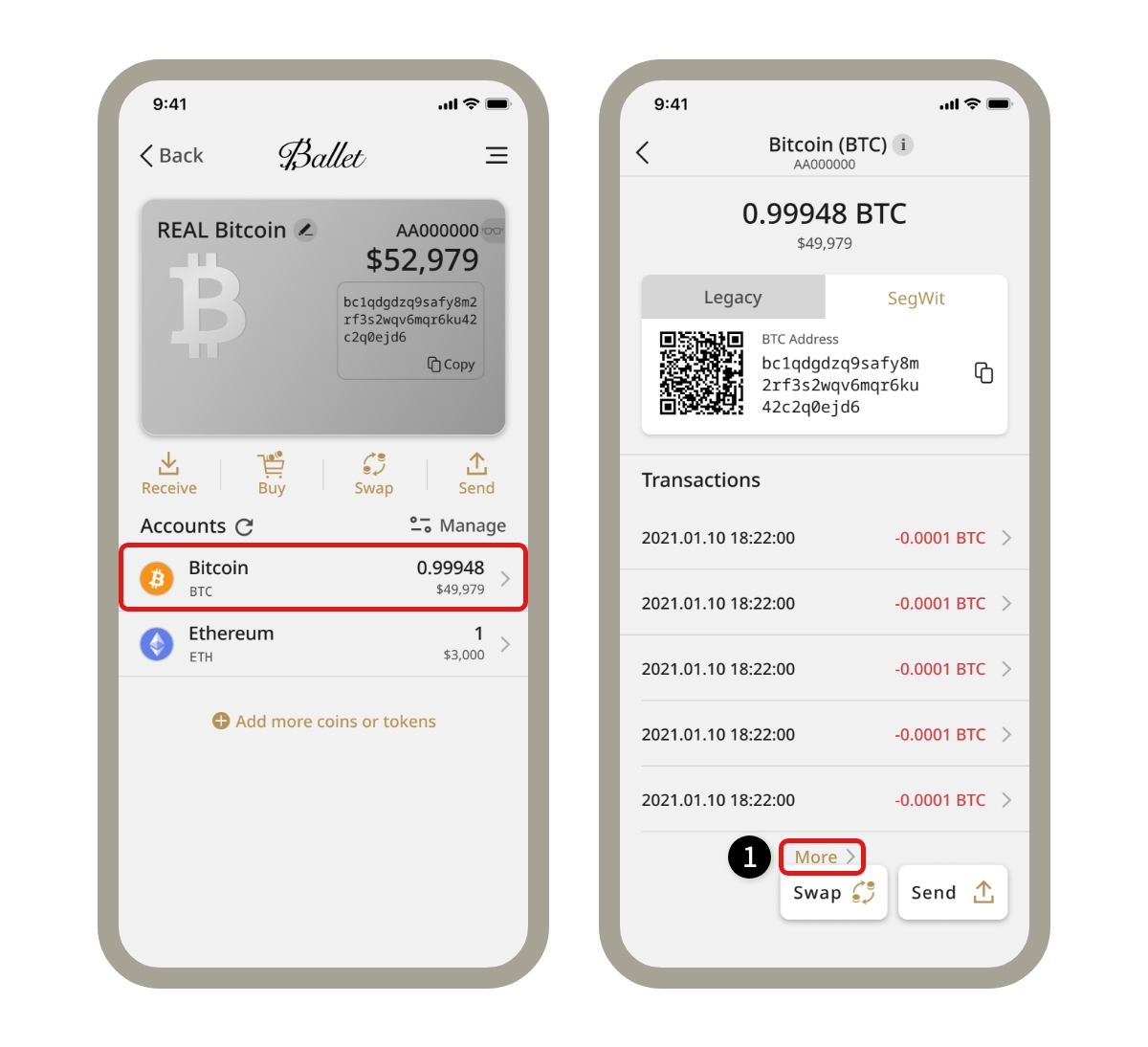 ① View all transaction history